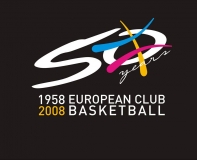 In its first season in FIBA Europe - 2002/03 - LUKOIL Academic won the Cup of Southern Conference. After that the team received an invitation to participate in ULEB Cup. There LUKOIL Academic reached eight finals in seasons
2003/04, 2004/05, 2005/06 and 2007/08. In season 2007/08 the team won in the elimination phase against Ventspils, but then lost from Dynamo Moscow.
The success of the club on the European scene began in 1958. Then the team played its first European club's final - against ASK Riga. The Latvian team won then. A year later the same teams played for the second European club's title. The winner again was ASK Riga.